Pain-Free Dentistry With Your Provo Dentist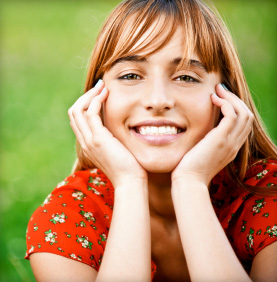 The main purpose of dental sedation is to help a patient feel more relaxed, calm and tranquil before, during and after a dental procedure. Sedation dentistry is also a good way for people who have a low pain threshold to experience pain free dentistry.
Of course, the very first step in receiving pain free dentistry is setting up a visit with us. During this time, we will talk to you about the appropriate kind of sedation process for you and your individual needs (laughing gas, oral sedation or intravenous sedation). You will love how we partner with you to make sure you are comfortable with every facet of your visit and treatments. You really can experience pain free dentistry with Hammond Aesthetic & General Dentistry here in Provo!
The Sedation Dentistry Process
Dr. Chris Hammond is very experienced in pain free dentistry, so know that you are safe in his hands. Depending on the sedation dentistry method agreed upon (laughing gas, oral sedation or intravenous sedation), the sedative will be administered and will allow you to be relaxed during your visit.
The Steps in Sedation Dentistry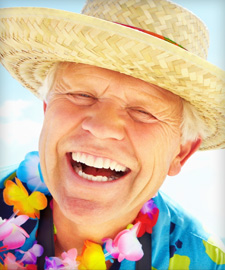 After reviewing your health history we will sit down with you and explain what treatments you are in need of, treatments that you probably should consider and other treatments that you may want to consider. We will not push any unnecessary treatments on you but will partner with you to create the most comfortable and desirable treatment plan possible. Once you are comfortable with the treatment plan, we can administer the most appropriate sedation method to you so you can feel calm and relaxed during the entire visit at our office in Utah County.
Types of Sedation Dentistry
LAUGHING GAS | Laughing gas is a great method for those with mild dental phobia to take the edge off during treatment .
ORAL SEDATION | Oral sedation does a fantastic job at calming and relaxing those with more intense dental anxiety. Oral sedation is completely safe and our doctors have administered oral sedation many times with a perfect success record.
INTRAVENOUS SEDATION | Intravenous sedation is for those who really would rather not even remember their trip to the dentist. Intravenous sedation is truly a pain free dentistry method and puts the patient in a fantastically relaxed state where they are almost asleep but can still respond to Dr.'s requests during treatment.
Having a healthy mouth is important for your overall health. Therefore, do not simply put it off because you have a fear of the dentist. Pain free dentistry with sedation is the answer to your deep-seated fears and anxiety. Gone are the days of traumatic dental appointments. Pick up the phone, dial our Provo office number and set a consultation with our amazing dentists if you are in the Utah County area, including Orem. You won't be disappointed!